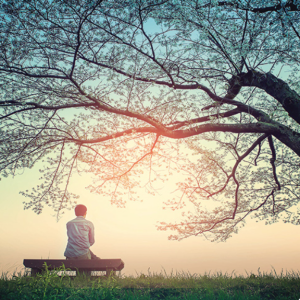 Immerse yourself in the Japanese practice of forest bathing as Melanie Choukas-Bradley introduces its history and how-tos. Learn creative ways to reduce holiday stress and banish winter blues by connecting with nature close to home.
Shinrin-yoku, or forest bathing, originated in the 1980s as a restorative and meditative practice of connecting with nature and disconnecting from the distractions of daily life and has since become popular around the world.
In this workshop, learn about the development of and global enthusiasm for forest bathing as Choukas-Bradley guides you through techniques to incorporate this soulful practice into your life. She also shares tips on how to conduct your own forest-bathing walks using the environments around you, including your own backyard.
Choukas-Bradley, a certified forest therapy guide who has spent time in Japan learning the techniques of forest bathing and participating in walks with Shinrin-yoku guides, has led many walks for organizations in the Washington area, including Smithsonian Associates. She has authored several nature books including The Joy of Forest Bathing: Reconnect with Wild Places and Rejuvenate Your Life and Resilience: Connecting with Nature in a Time of Crisis. These nature books are available through Politics & Prose with a discount for workshop participants.
Book Sales Information
General Information