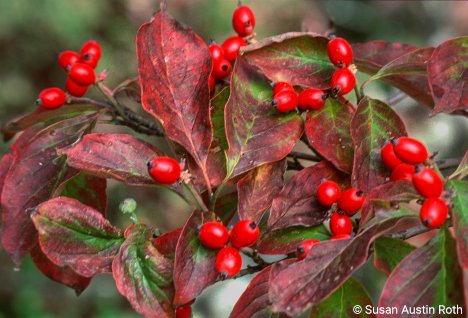 Autumn in the "City of Trees," and from the Blue Ridge Mountains to the Chesapeake Bay, is one long season of flowering, fruiting and vibrant color. Celebrate this magical time in some quirky ways!
Read More »
During a difficult summer, I find refuge on a series of interconnected 19th-century footpaths in the White Mountains of New Hampshire. The rain-soaked spruces and firs and wildly running mountain brooks bring comfort and joy. (Note: This blog was written before Hurricane Ida. My heart goes out to everyone in the path of the storm.)
Read More »
Brood X has emerged from 17 years underground and is serenading us with an otherworldly chorus. These amazing periodical cicadas inspired me to write my first published poem, comparing their mathematically determined arrival with our own shaky emergence from the pandemic.
Read More »